Welcome
Welcome to Canis Kingdom, a literate canine RPG. We are not just a role-play forum here, but a community. We have a strict set of guidelines. If you have any questions don't be shy to ask, everyone here would be willing to answer your question to the best of their ability.
Affiliates
Copyright Protection
©CanisKingdom ©Forumotion ©Art belongs to all artists 2016
| | |
| --- | --- |
| [P] Fever Dream | |

Author
Message
Elite Orion






Posts

: 1


Join date

: 2018-02-04



Subject: [P] Fever Dream Thu Feb 08, 2018 9:27 am

---

Could one possibly get as lucky as this? Blessed, within the winds and words of the God's. Granted the upmost integrated pleasure, and blessing of being one with the God's and given his own land to rule over. But others resided here as well - he shared his home with many and needed that to be addressed before he began his reign. Perhaps, that's why he made it such a point to escape from the confines of the Selected pack's denning, to make his way across the rough wear and tear of the kingdoms lands to make his presence known, and establish peace within the kingdom.He had arrived mid-day. Weakened and tired from the journey, but determined to complete his quest.  

Moving swiftly along the spring terrains of the once complete grasslands the tall shepherd Orion weaved around and ducked beneath bushes hoping to reach his destiny before sundown. It was currently mid afternoon the brightly colored sun shined high up within the baby blue colored sky illuminating the snow covered kingdom and making the white powdery substance glisten. The cool air chilled the Elite to the bone making a slight shiver run down his spine as the loud crunching noise of the fresh spring flowers sounded off from beneath his paws, the brute had heard about the new Elite and was delighted about them as well. It was nice to see that the kingdom had finally picked it's self up and packs begin to get back into the swing of things.

Today was the day though, he had pushed the event off for to long and despite the Elite not being apart of the pack no more he still had the right to call sacred meetings if the spirits agreed with him. Slowing down to where he was padding across the silvery green terrains, it wasn't long until the tall male froze in his spot inhaling sharply before releasing the breath. This was the first time he had ever called such a big ceremony like this, yet he was prepared. Tilting his head backwards, Orion let a loud piercing howl to push past his lips - chest rumbling deeply with the sound as he summoned his superiors.

@Elite Arabella  @Elite Remington

Elite Arabella






Posts

: 89


Join date

: 2015-10-20


Age

: 19


Location

: The T.A.R.D.I.S

Character Stats
Dexterity: 6
Endurance: 8
Intelligence: 11


Subject: Re: [P] Fever Dream Thu Feb 08, 2018 1:33 pm

---

usk was upon them, gentle tendrils of light cascading valiantly over the Kingdom's fortresses. Dark tresses of light fanning across the terrains in a synchronized dance of awe and color, as the sun began to rest her eyes. The evenings were quiet,pleasantly still and vacant. A kind of peace one would expect before an all out war broke out upon the lands - a calm before the storm. However, this was no the case for the Kingdom. The peace meant something more, something precious and sacred to each of the deities that resided within the lands. The God's were at peace. Meaning, they were perfectly content with the ways and works of each and every creature that abide by their law.

The air was frigid, yet still held a twinge of warmness within the atmosphere as spring began to bloom into life. A season adored by many. Plentiful prey would be moving in soon, and the packs needed to begin stocking up and refurbishing themselves from the winter season. However, the goddess of light, and wonderment held different image within her mind. She was a seeker, searching for all things lost and wandering. New deities and new life that stumbled upon the islands wake, or the ones that Mystique, Zonne, and Chesru crafted so diligently within their workshop. She was seeking new members to strengthen her pack, and teach of new life.  

Cream paws skimming over the terrains in such an angelic manner, leaving soft paw prints within their wake as the goddess traveled from the confides of her cove. The sound had peeked her interest in particular - having come from an unknown source and her borders. Ocean eyes would scan the area carefully, a puzzled and ambiguous look crossing the fae's features as she neared the borders. A man, tall and broad. Unfamiliar, and mysterious, held purchase just outside of her lands. He was strange, yet she had no room to judge - for everyone had their uniqueness and differences. Instead, the fae pushed forwards, tail and snout raised high in a display of dominance as she stood before the brute. A gentle smile flashing across incisors as she spoke in a gentle angelic tone. "Good evening Sir, I'm Arabella of Asfalis. How might I be of assistance to you today?"  

Elite Remington






Posts

: 2


Join date

: 2018-02-04

Character Stats
Dexterity:
Endurance:
Intelligence:


Subject: Re: [P] Fever Dream Thu Feb 08, 2018 2:23 pm

---

there's a storm you're starting now

so shitty sorry |

@Elite Orion

Darkness encased the area of the Asfalis terrain as day turned to night. Tucked safely and carelessly within the confides of his den with his dearest love and mate - Arabella. Remington found peace and purchase within sleep. That was until the alarming sound of sirens filled his ears, brazen eyes came to life as the retriever launched forwards, fervent eyes searching every which way for his other half before he shot out of the small opening. Legs moving as fast as they could as the Elite pushed himself onwards.

A golden chest heaved wildly as eyes locked onto the two sitting within the borders, a quiet snarl pressing past carnage lips as the man slammed himself forwards. Claws digging up dirt, sending it flying the blue tick's way as he stepped before his mate. "Who the hell are you?" Remington hissed. Venom dripping within his words as spit flew from his mouth. The stranger was no tolerance for the man, non the less to be near his mate. He would get to the bottom of this. 

<8px>8px>

Sponsored content






Subject: Re: [P] Fever Dream

---

| | |
| --- | --- |
| [P] Fever Dream | |
Switch Accounts
Change Characters
---
RP Info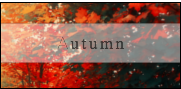 As Autumn sweeps in with the chilly wind, animals are getting ready for hibernation. The colors are changing and falling off trees!
Prey is becoming more scarce
.
Be careful for lurking hungry predators!
Accepting Members: Yes
Prey: Intermediate - Scarce
Mating: Yes
Pack Statistics
S E L E C T E D:


0 MALE | 2 FEMALE

E N T R A NT:


1 MALE | 0 FEMALE
A N T E R:


0 MALE | 0 FEMALE
A S F A L I S:


0 MALE | 0 FEMALE